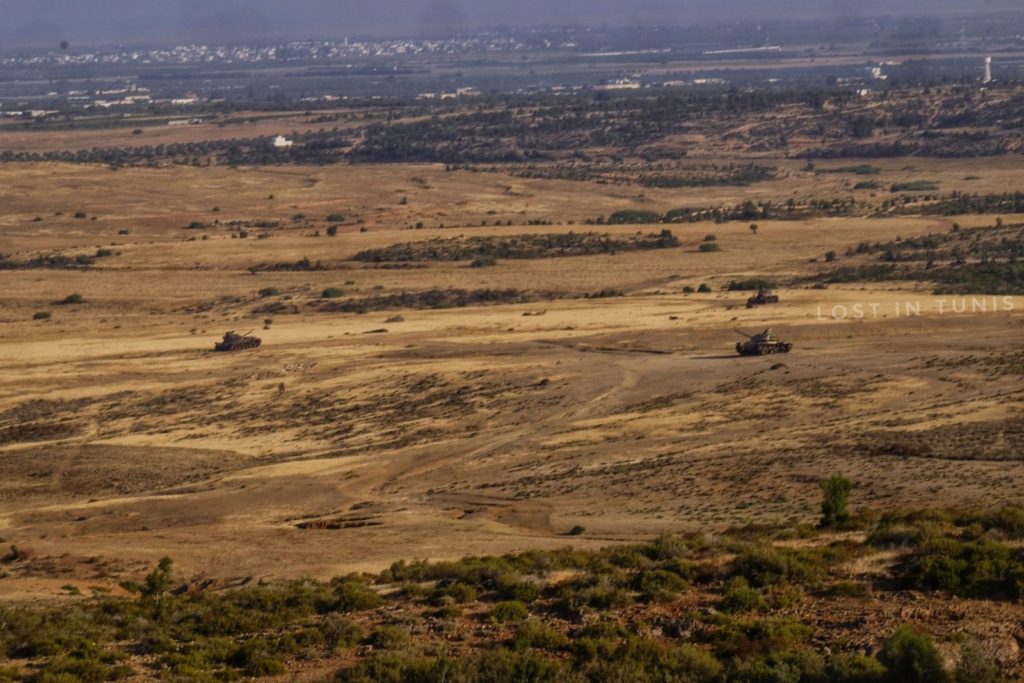 In the middle of nowhere, completely off roads, somewhere between Zaghouan and Bouficha, there 4 or 5 destroyed wrecks of army tanks lying.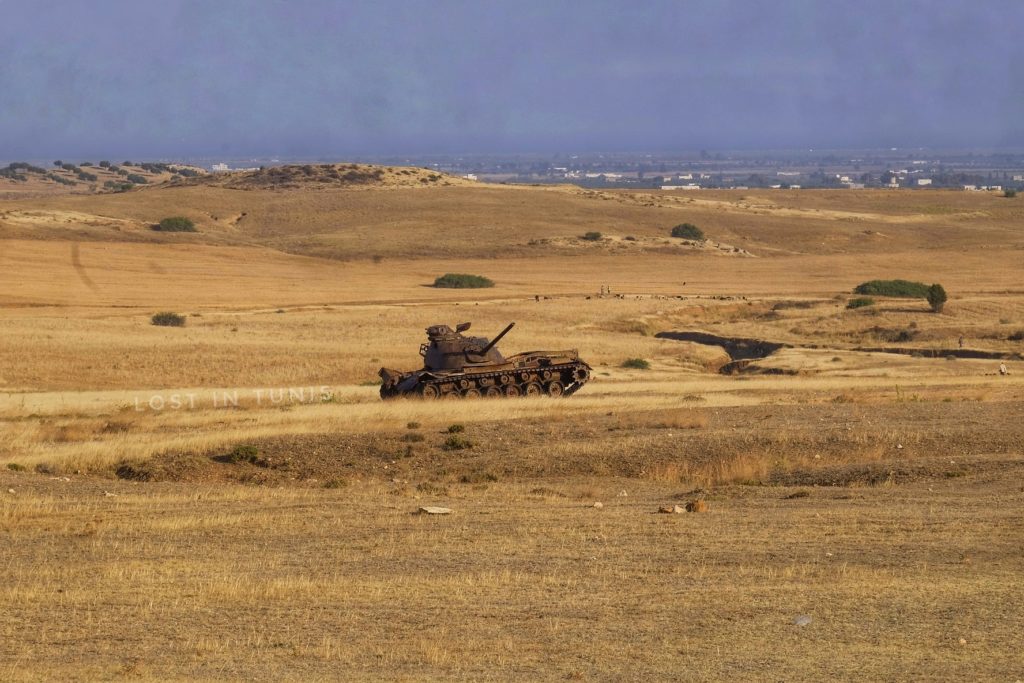 Such scenery from above the hill, pushes inevitably into imagining a fierce Tank battle that happened in that field.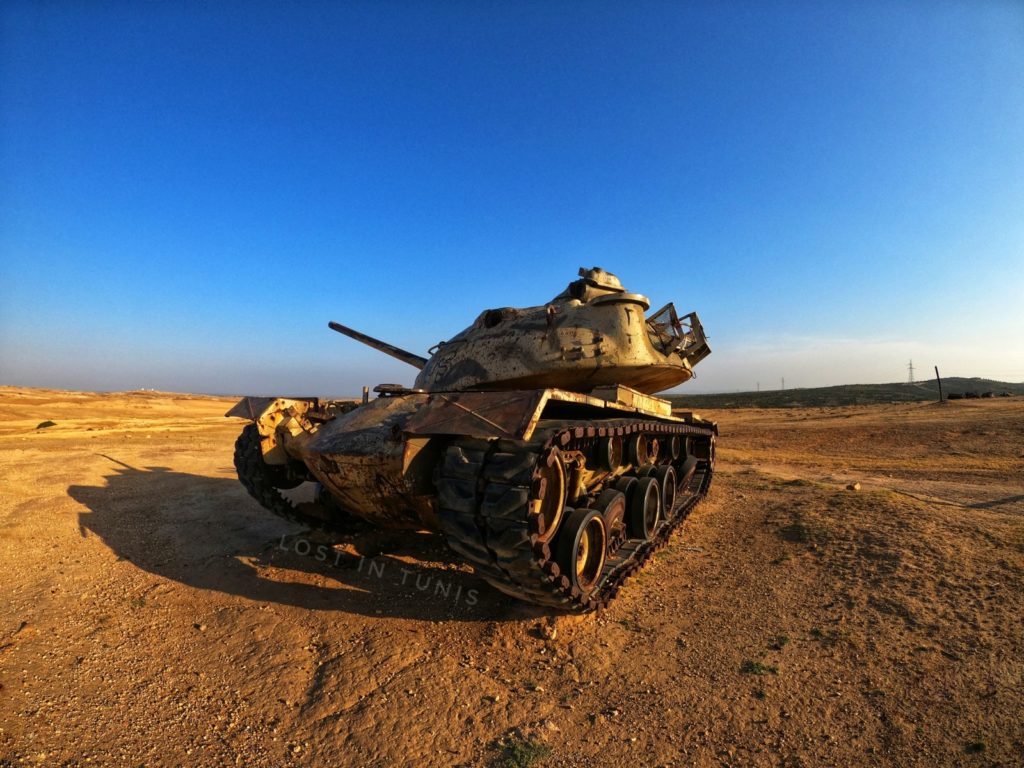 thing is those tanks seem to be an american model from the 70ies era.
and we haven't seen any military battle in Tunisia since the WWII.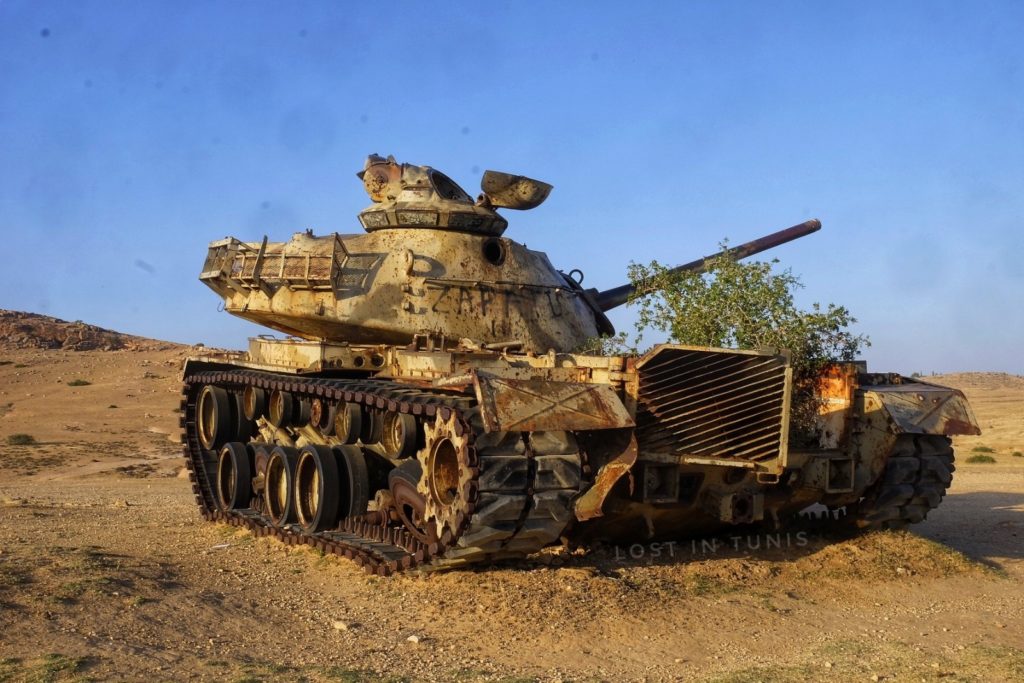 They most probably are just dummy targets used for training by the military.
they also served as a background to some movies scenes.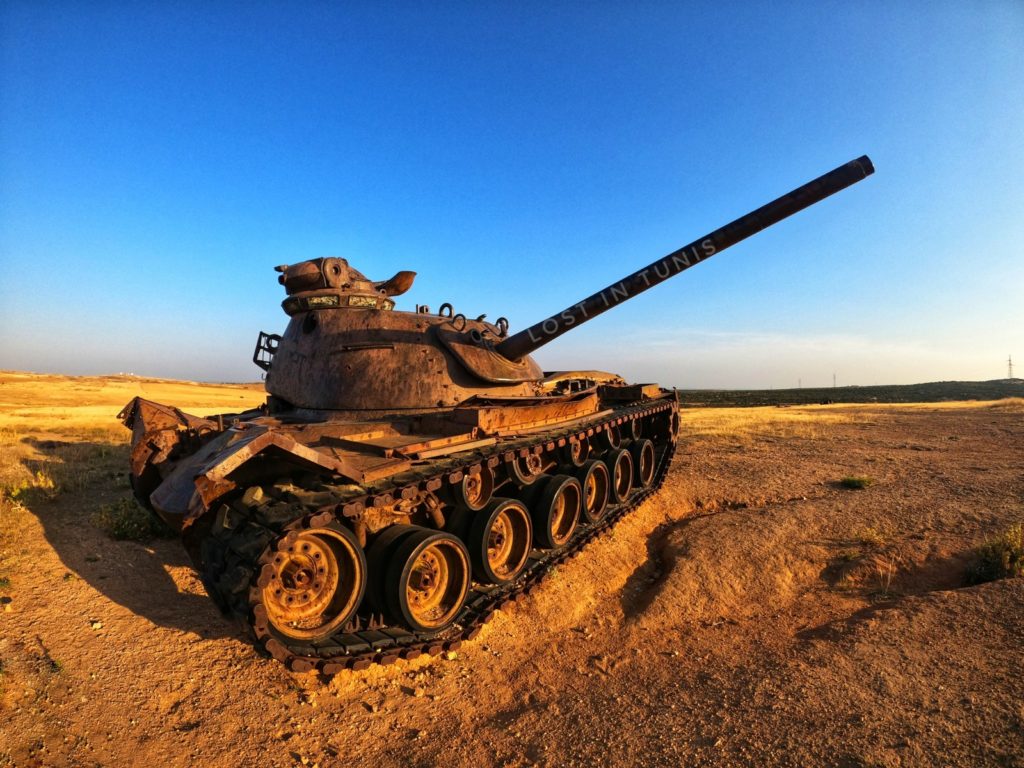 They are, obviously, disarmed and completely empty from the inside
But it's still impressive, to see then in real and even climb and get inside the cockpit.