back in the 18th century, the area of the Medina around Bab Bhar was known as the diplomatic zone, where all the european consulate were located.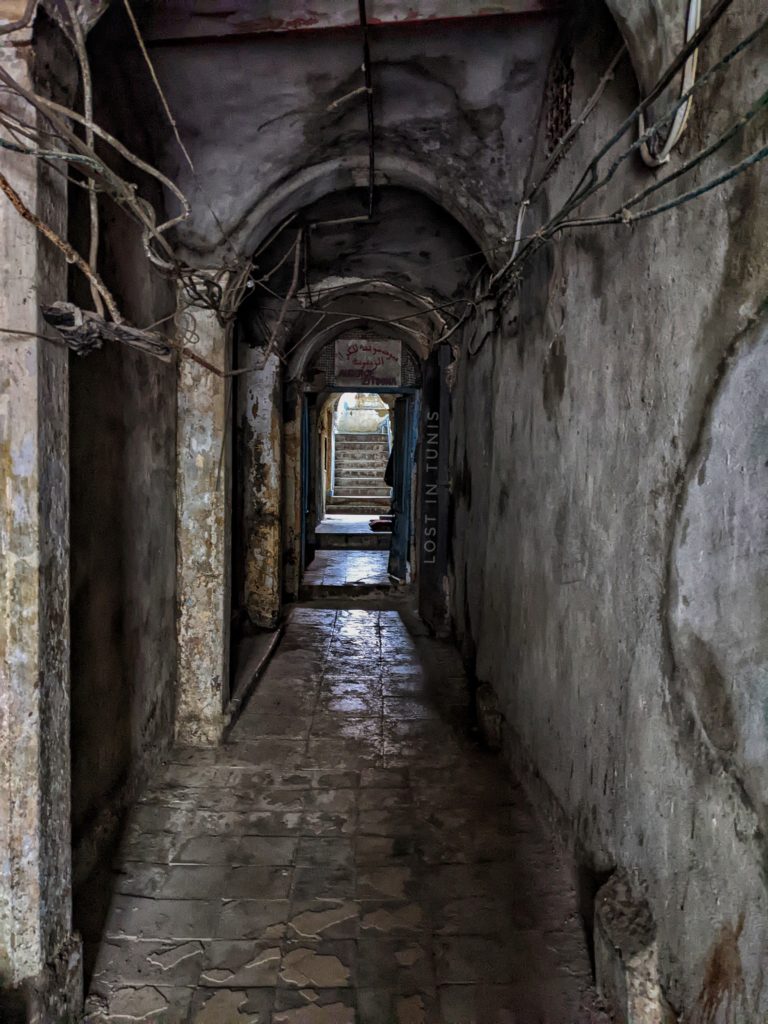 The Danish consulate was located few meters from the entrance of the souks and just in front there was some sorte of related guest house, where the consul would host the danish captains and sailors stoping by Tunis, or other guests.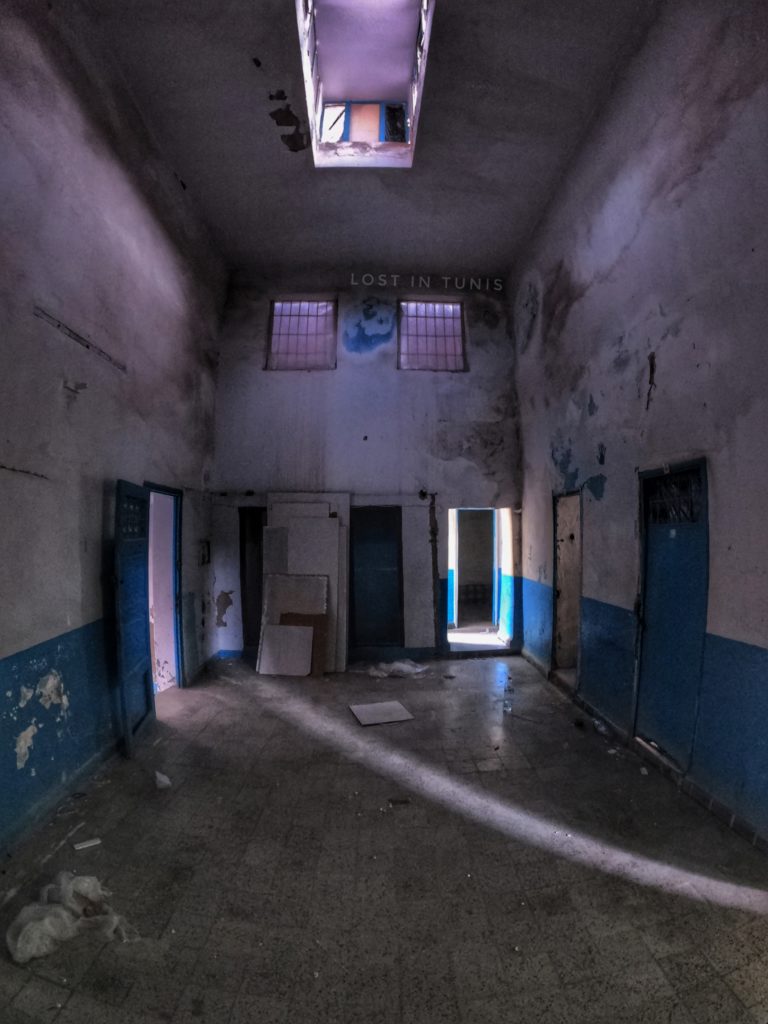 Since then, the place changed owner many time but always has been a guest house.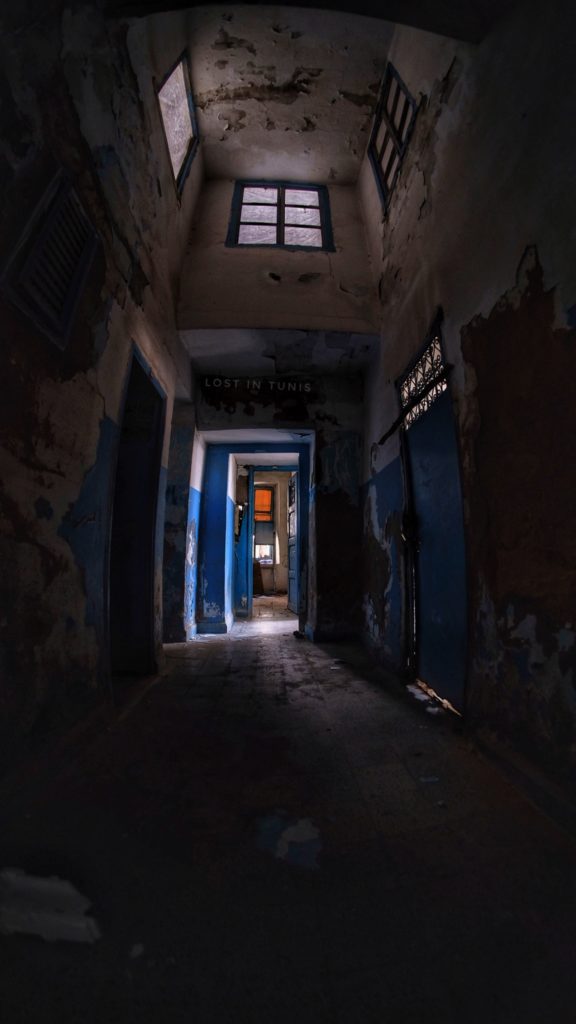 sadly the place has been empty and not used for the last decade or so.
from time to time, it may be opened for holding some artistic events or exhibitions.