Usually tags and Street Art are on the walls in the streets and public locations right ?
Not this time, this Tunisian artist has transformed his old colonial style appartement located in Tunis downtown, into a street art gallery with tags all over the place : in the rooms, the bathroom, the living room, the kitchen and the hallway. Every painted corner in his house has its own memory.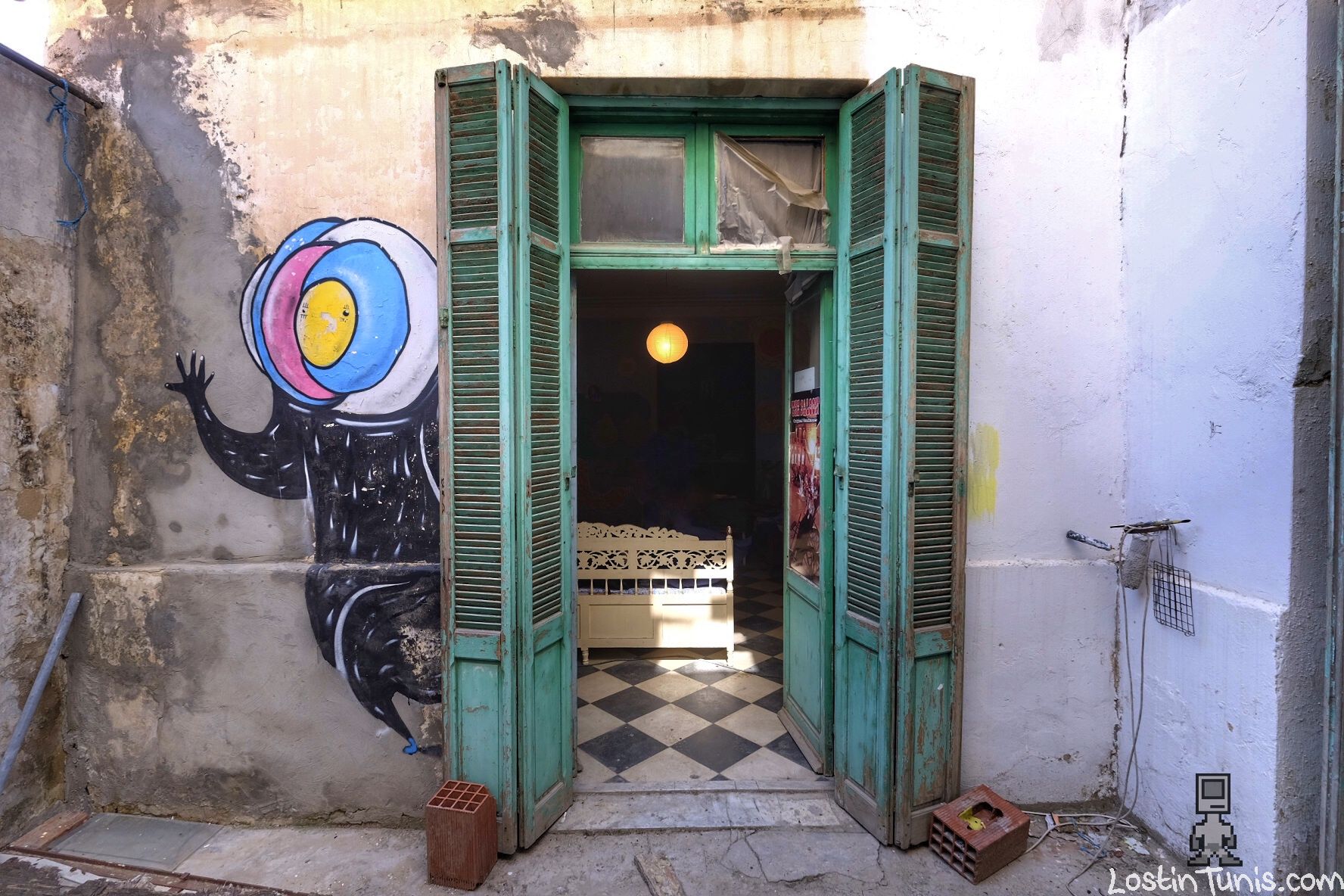 Entering a discret typical old colonial building, a little bad in shape but somehow mesmerising, you cross a long and gloomy corridor and you end up in this appartement that the owner turned into some kind of a private street art gallery.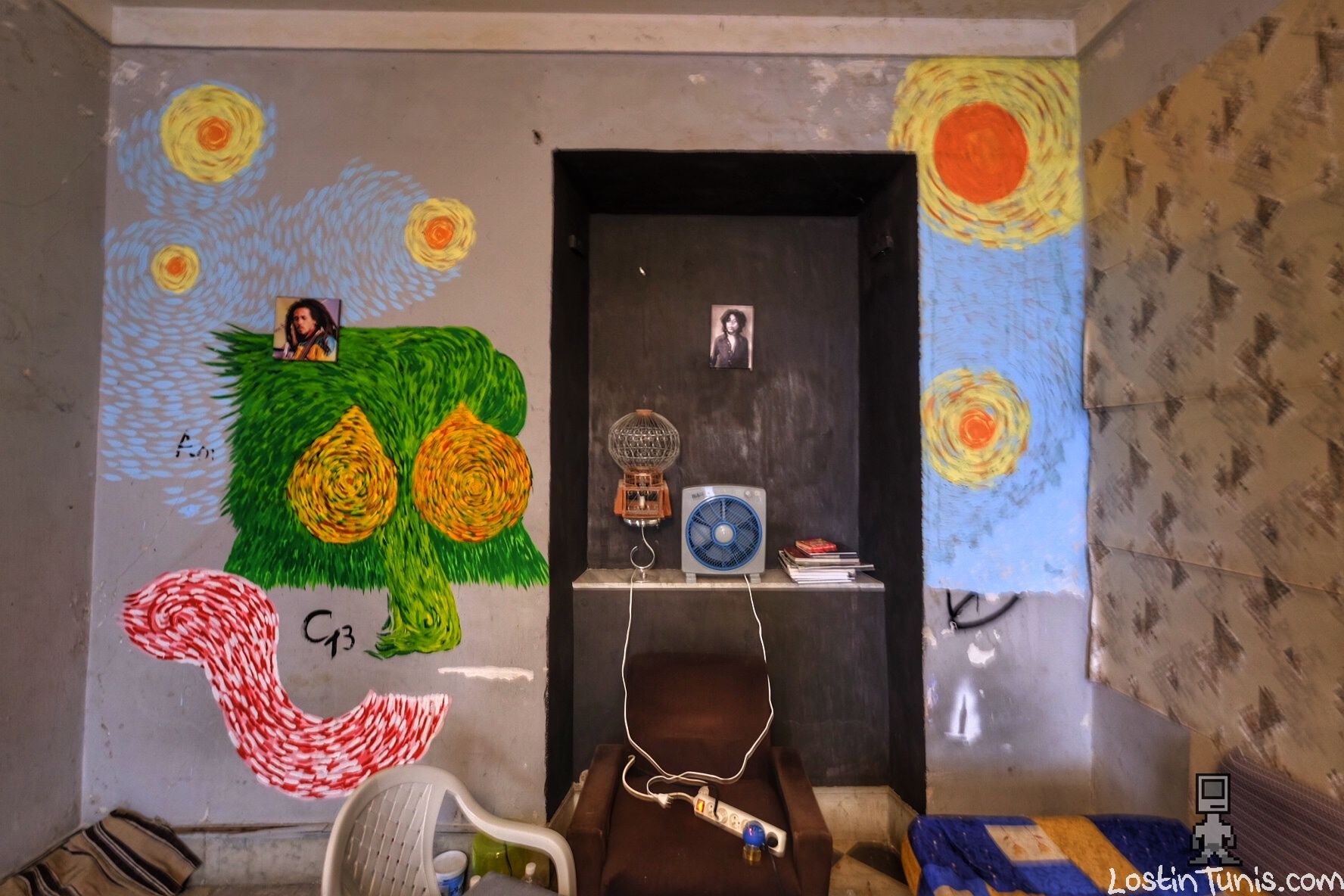 At first, he started tagging by himself, then he invited some other Tunisian artists to decorate the walls with tags, drawings, writings and scratching whether randomly or with a special significance. Everyone with his own different style which makes this house a friendly multi artistic workshop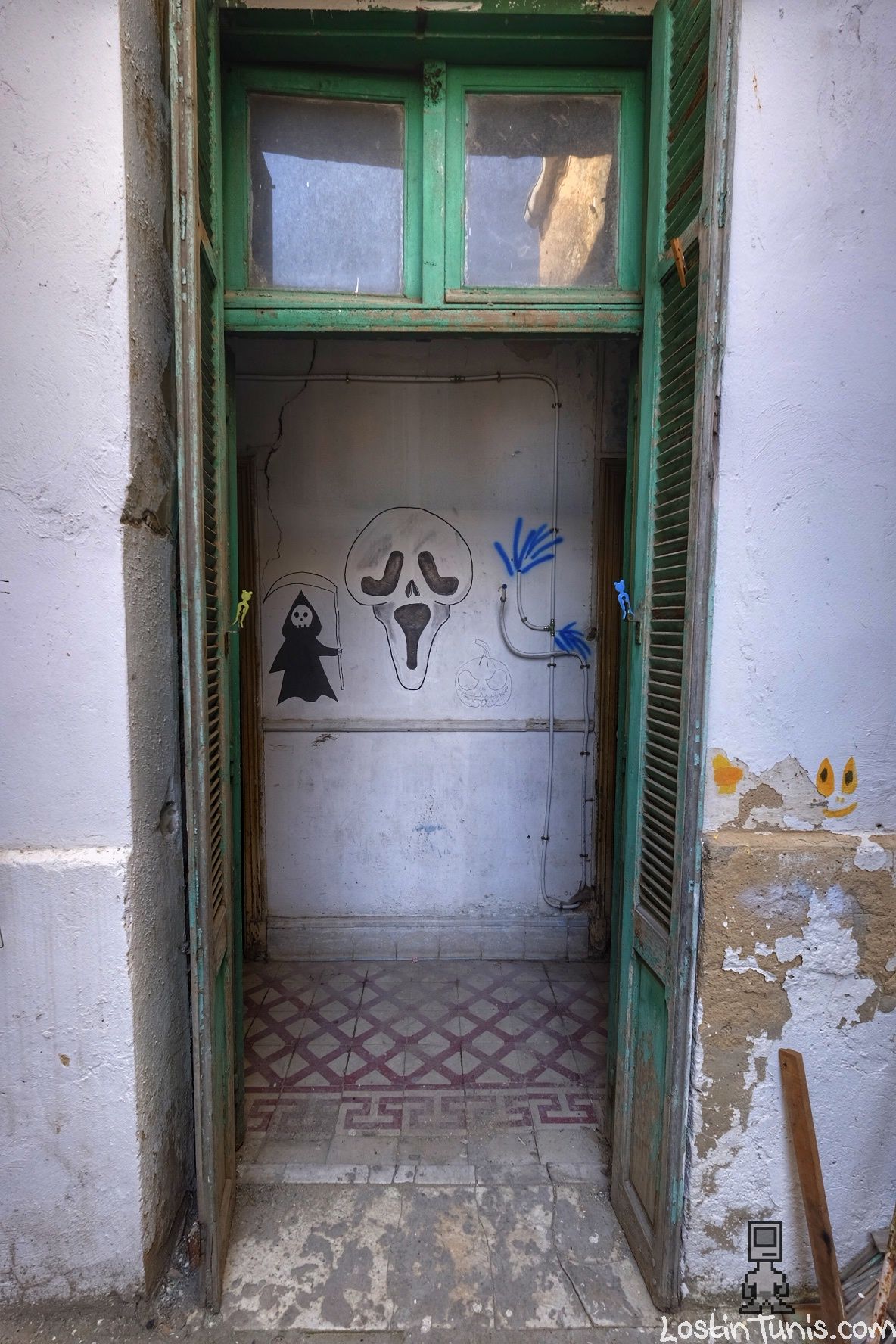 What captivates the most is that there are a lot of circular and swirling illustrations beside the other different design. There are tags that are making contact with some furniture, others are leaning on old yet strong doors.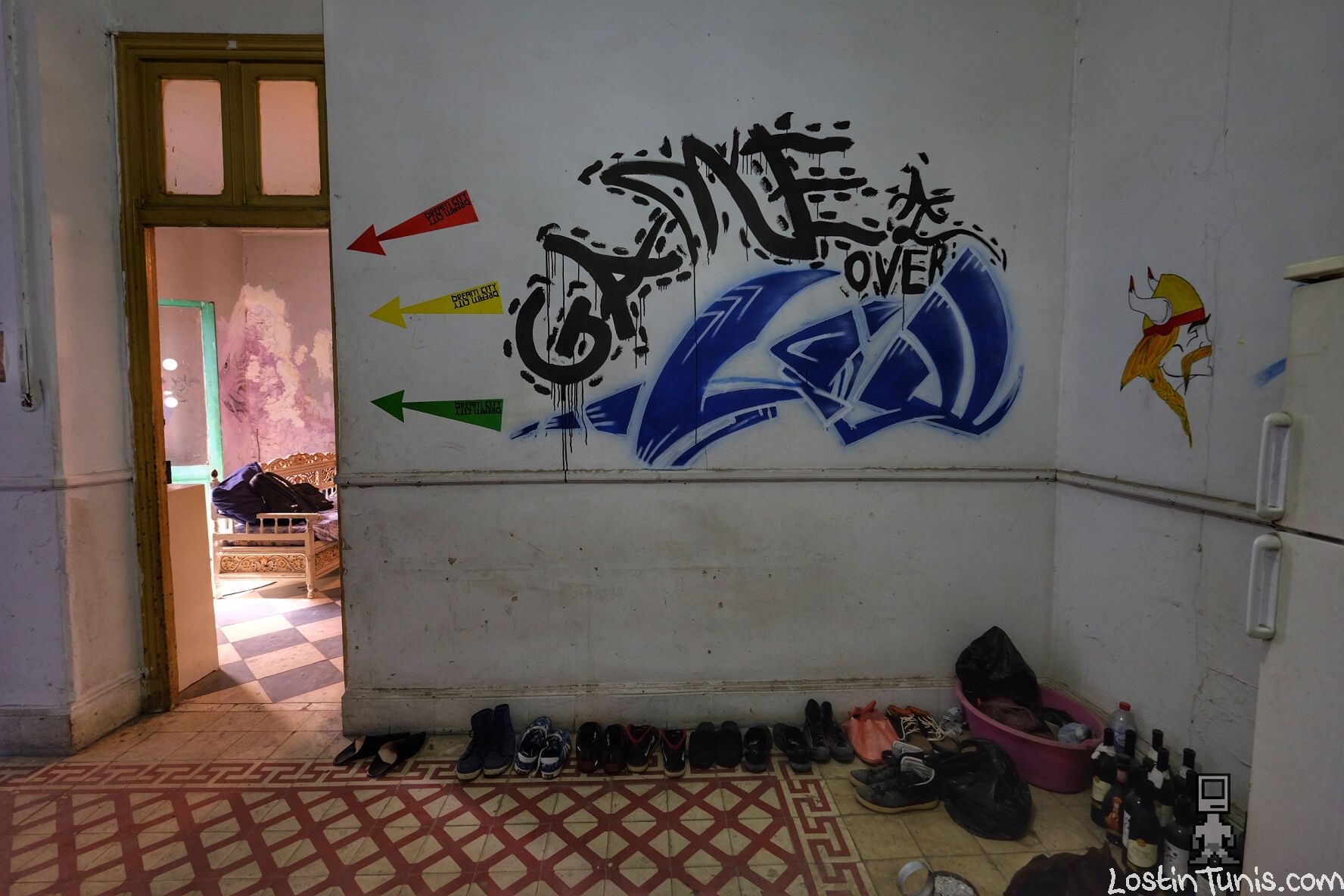 As you can guess the wall decorations are constantly changing, there are still some empty spots on the wall, I will try to keep an update of the upcoming evolution.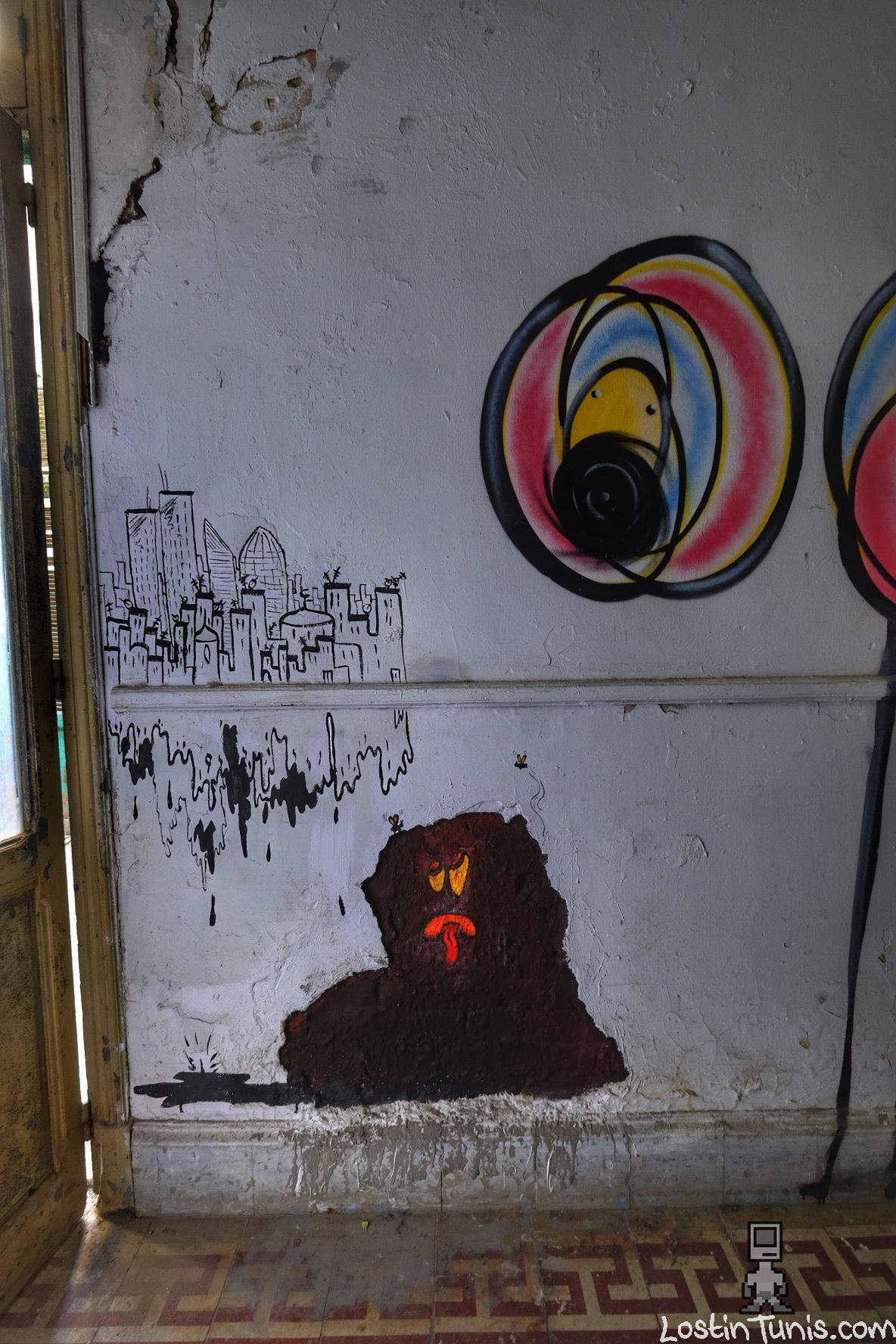 Meanwhile, one room is made available for rent through the airbnb website, and any guest (who is brave enough to choose this place for his stay) is welcomed to leave a « souvenir » tag where he wants.
If you're interested in a unique non usual anarcho-artistic place to crush during your stay in Tunis here is its airbnb page.
Additional text by Masha.Z