The Cathedral of St. Vincent de Paul is definitely one of the most iconic monuments of Tunis.
Located in the main Habib Bourguiba Avenue, its construction began in 1893 and the church was opened at Christmas 1897  ( more )
The Cathedral is still in activity, holding messes and celebrations and it's open for visitors during certain hours.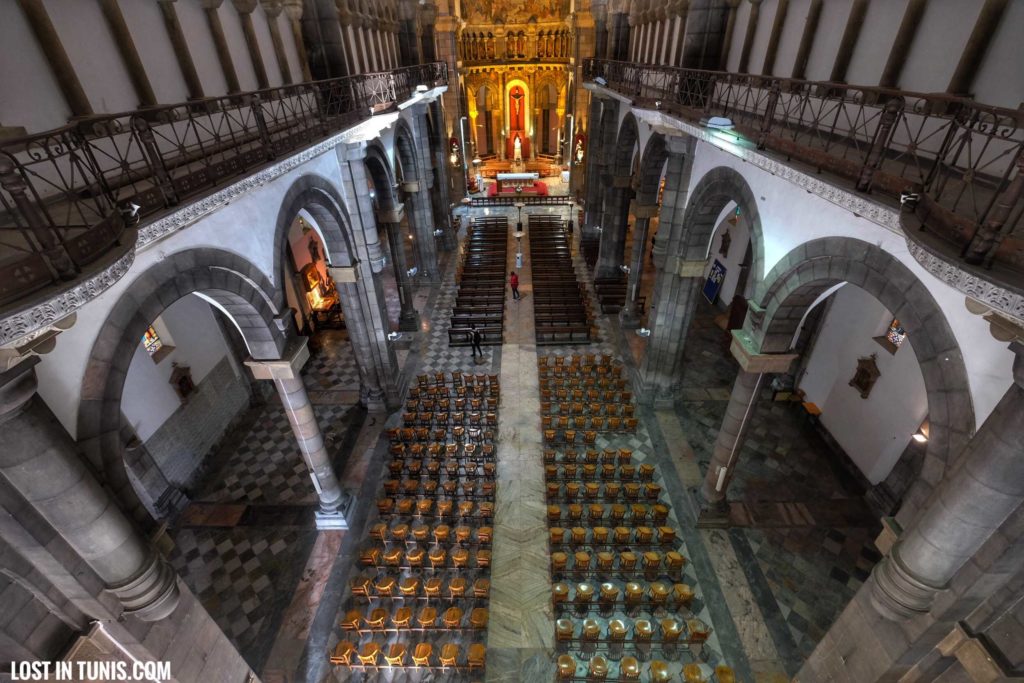 The main hall is as you can expect from a cathedral from that era, enormous, richly decorated, a lot of details and beautiful Stained glass. (that will be the subject of another blog post).
But what really interests us here is the bell's towers !
Even if, as far as i am concerned, I have never remembered hearing the bells' chimes they are there.
on the top of their towers, if you are brave enough to climb the long and high wooden creaky stairs.
The stairs and the mechanism seem old and not sure if still functional, but getting inside and so close to the bells is surely something!