Located in "Rue de l'Ecole", in the southern entrance of the Medina near Bab el Jazira / Bab Jdid,  and not far from Rue Tourbet el Bey.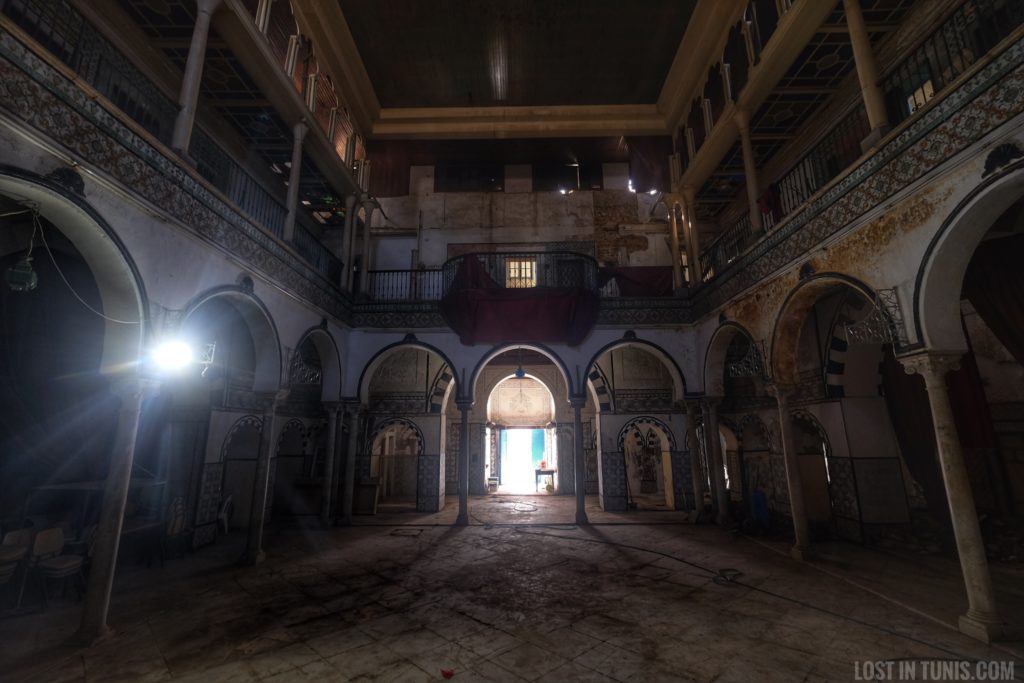 Legend says that this building was originally the home of a Turkish general, , built in 1895, and later transformed into a church.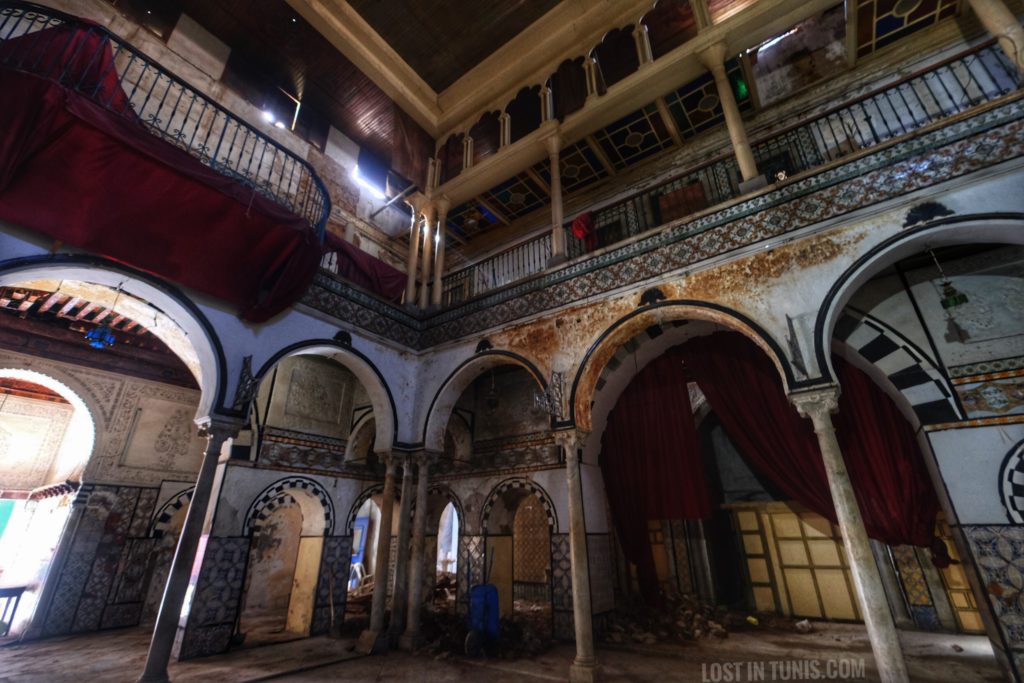 The roof collapsed in several places, the building became too dangerous and was closed for restorations (that never began).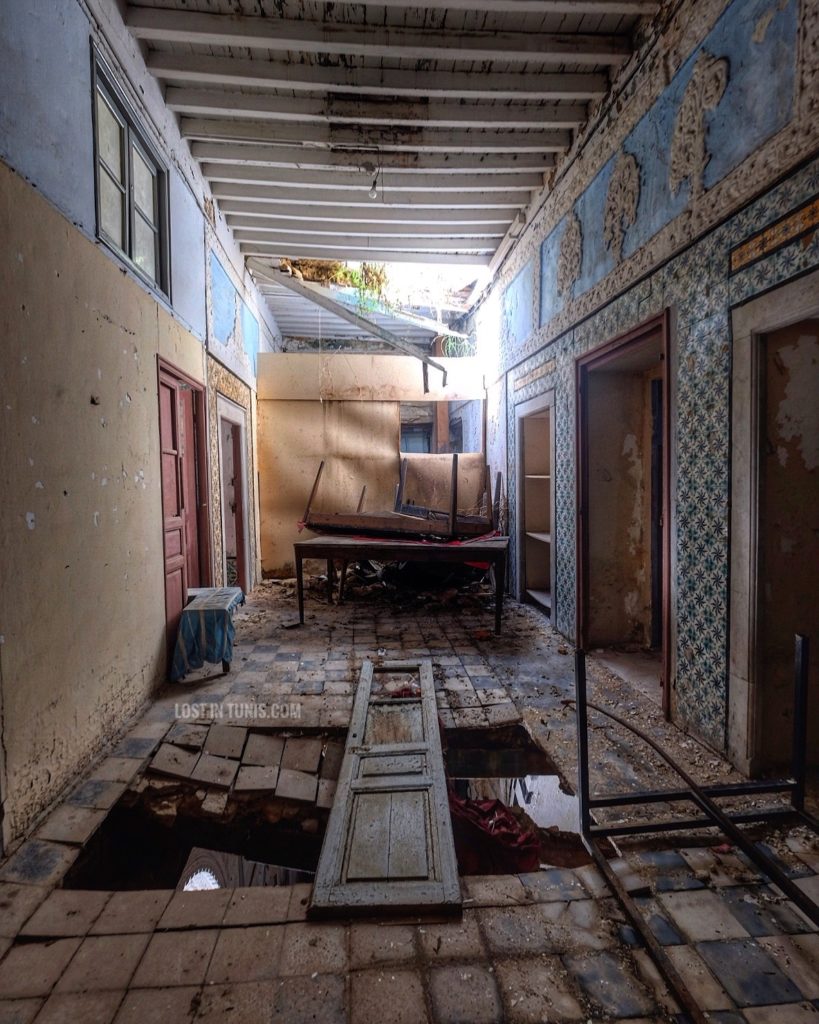 before the collapse, this church was used as cultural center "Hassen Zmerli" with a scene still visible.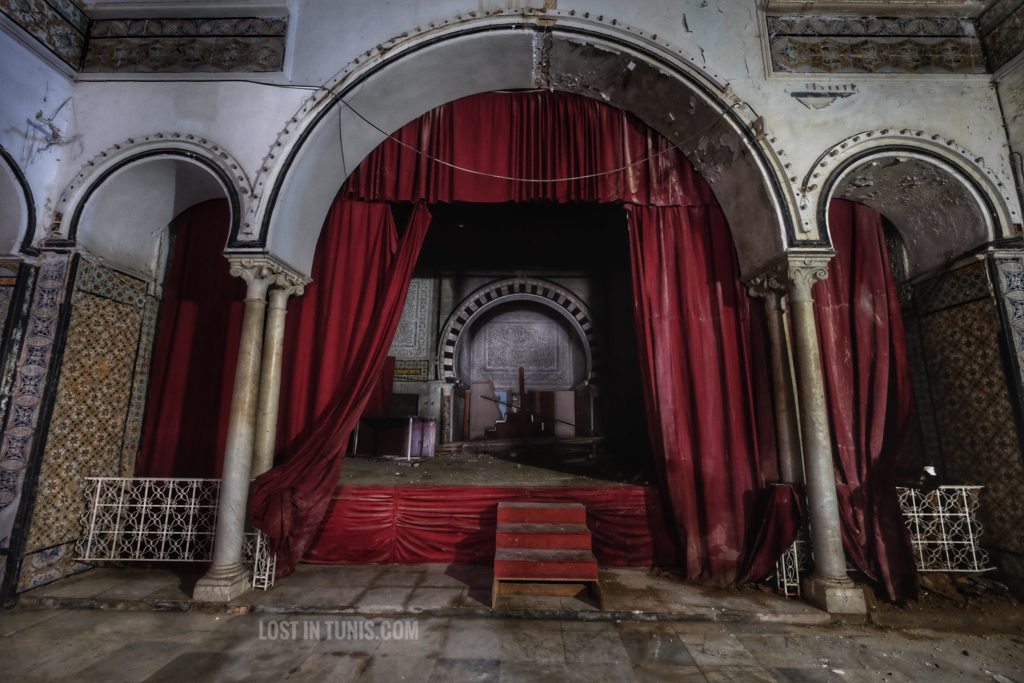 i've posted few times ago some photos before the collapse here.
the rest of the photo gallery below.