to commemorate the assasination of the famous tunisian leftist leader Chokri Belaid, an art association took the initiative to invite many tunisian and foreign street artists to decorate the walls and buildings of Jebal Jeloud.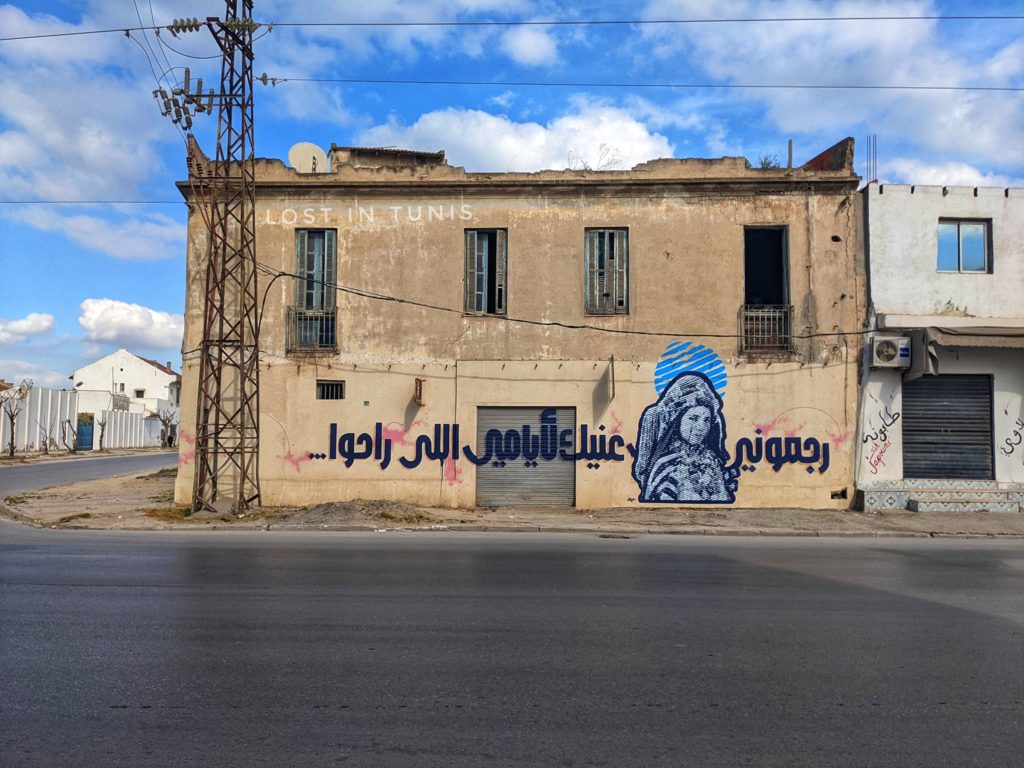 Jebal Jeloud is a popular neighborhood 15 minutes drive south of downtown Tunis. It was the home town of Chokri Belaid, thus the choice of the place.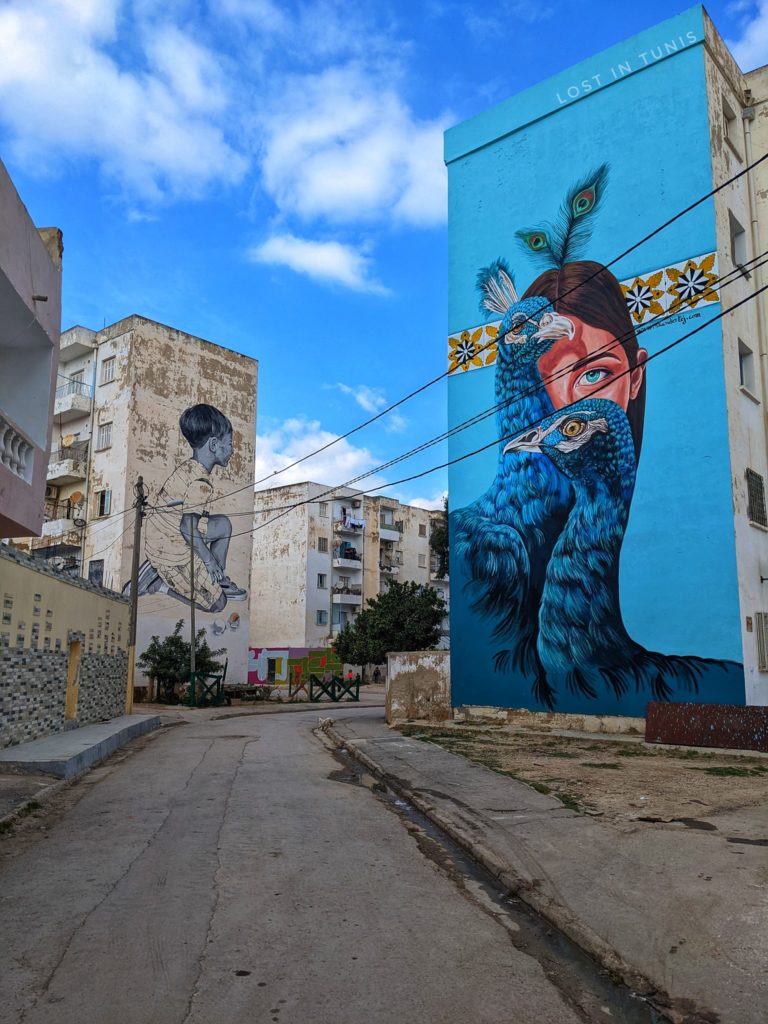 puting colors and art amng those buildings transformed the neighborhood to a real open air street art gallery.