This curious building is really hidden in plain sight right in the middle of the busiest street downtown Tunis.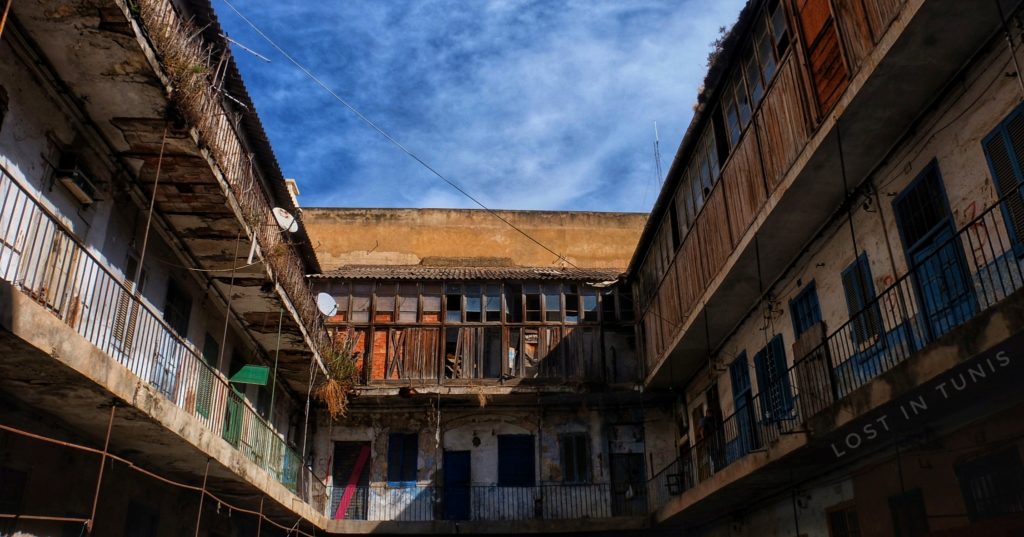 One of the earliest reference, is found in a touristic guide and mentions this building as a hotel in the 1910ies.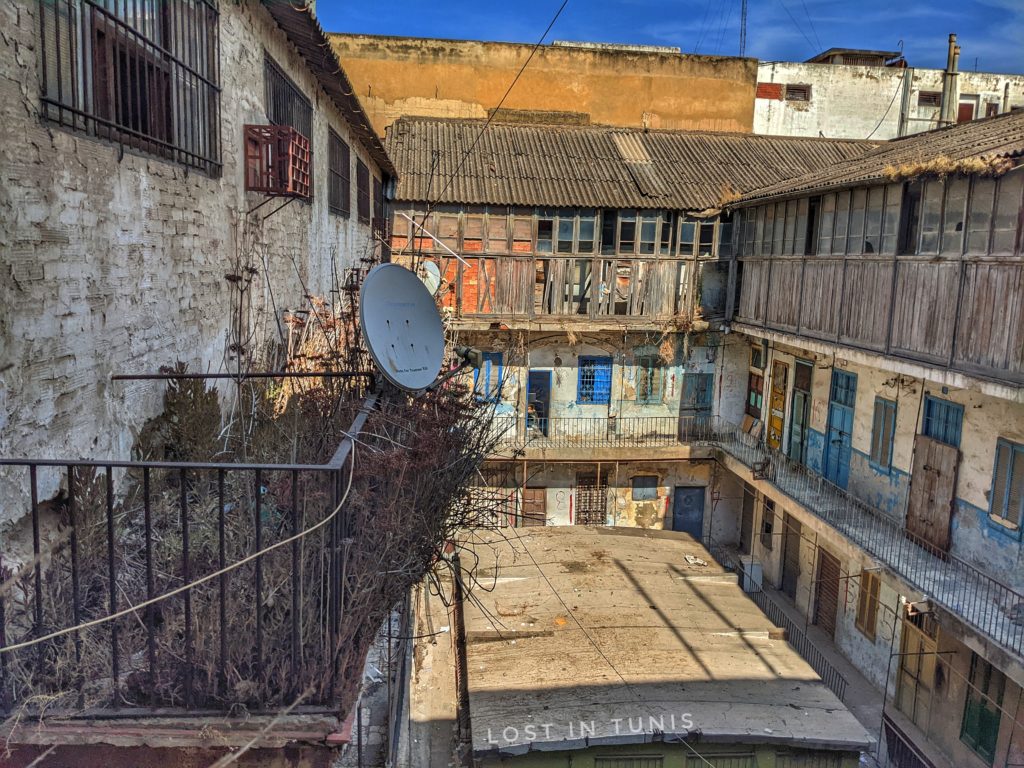 part of it was used as habitation and the other as shops and workshops.
Located few meters from Marché Central, many poeple walk by but never suspect such a curious architecture right next to them.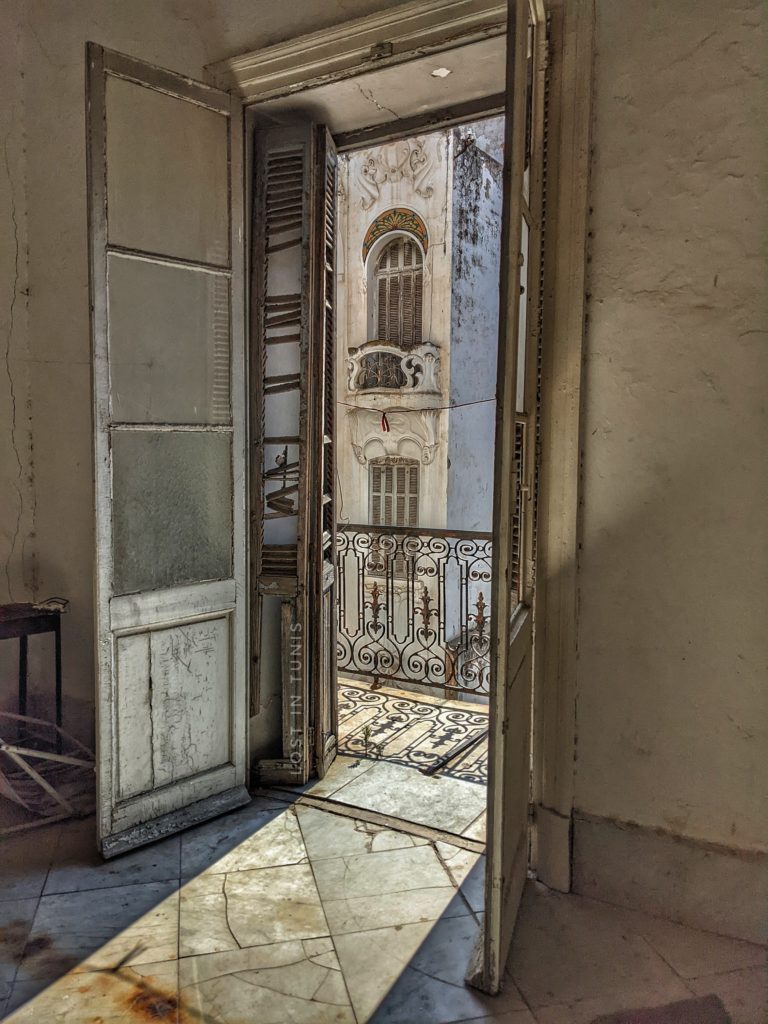 Immeuble De Guidi as seen from one of the windows.