This strange palace is located in the depth of the Medina of Tunis, in one of those small streets that you rarely passby by accident.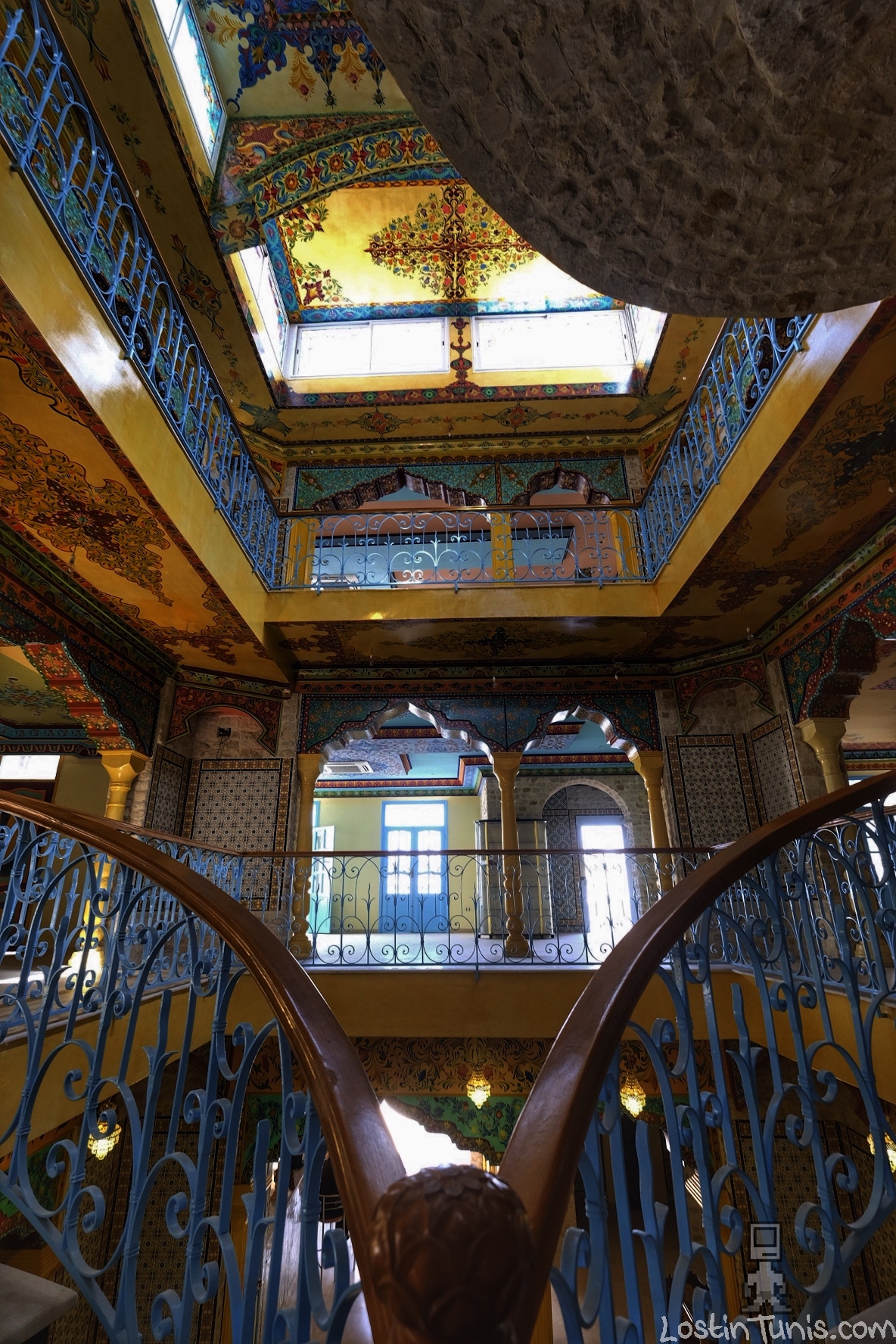 It was closed and unknown for a long period then started with it's new life as a coffee/restaurant.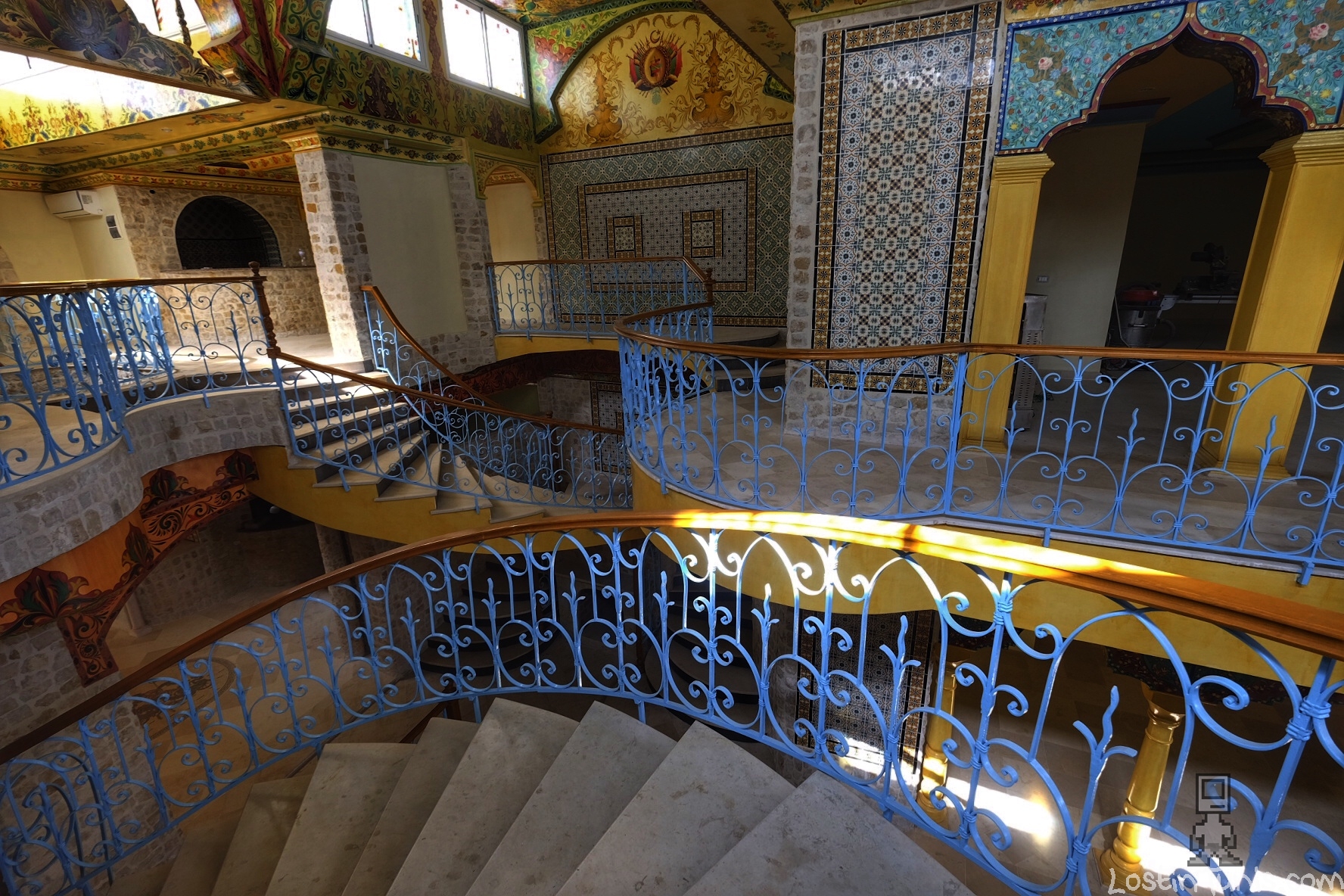 At first the decoration may seem too overloaded, colorful, bright and kitsch for the eyes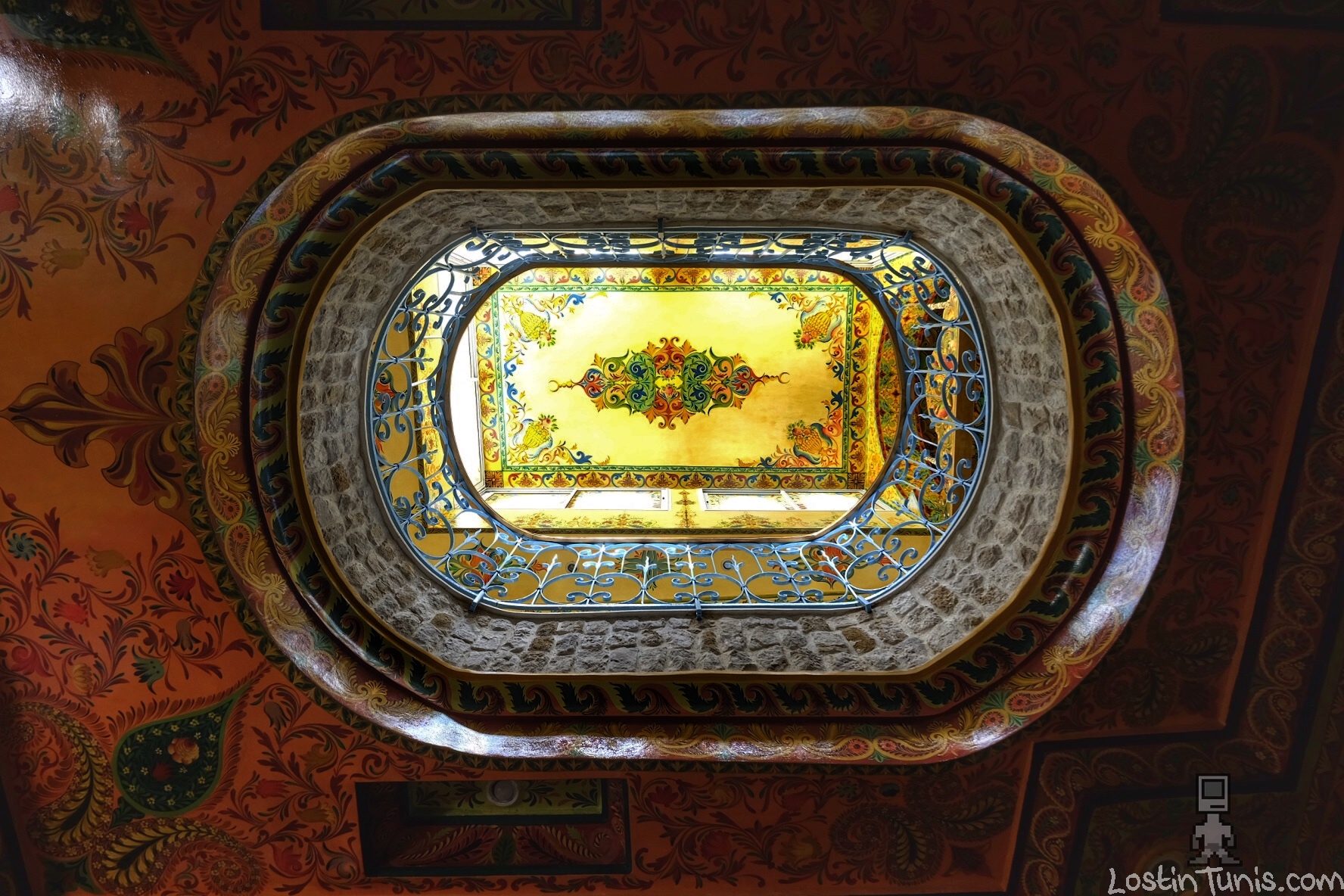 and a lot a lot of curvy stairs from every where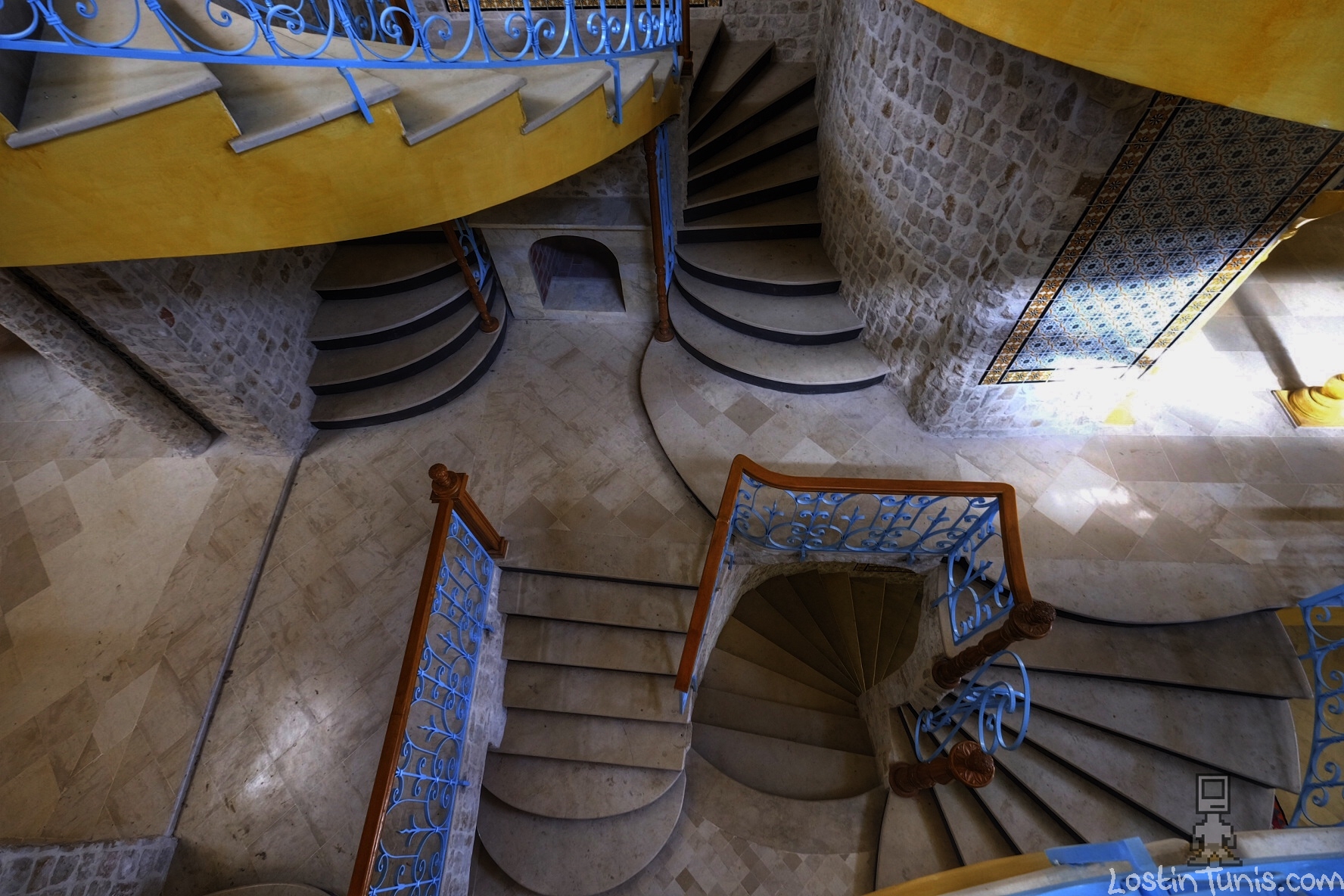 but after few minutes you get used to it and even began appreciating the details and the refinement and elaboration of this strange place.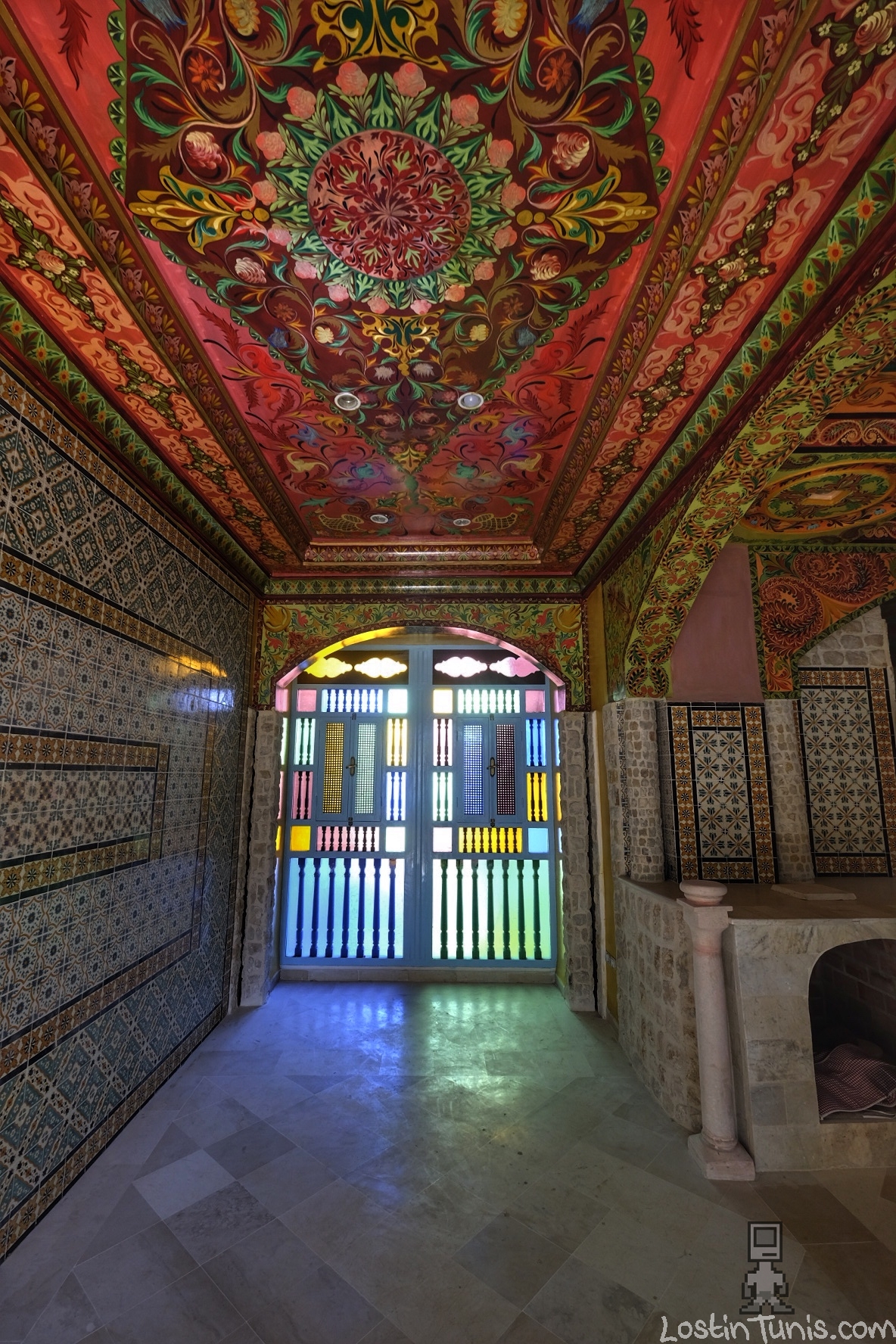 specially if you visit in the day light.
According to the manager the Palace is actually converted into a café, next it will offer restaurant services too and even holding events.
A strange, unique and bewitching place worth visiting next time you go to the Medina.
Their Facebook page is ksar Ezzahraa Tunis Lemdina‎
some other photos here: