Between Souk El Blat and Souk El Kherba, in the medina of Tunis, you may encounter an unusual, intriguing, gloomy narrow alley that, at the first sight, may not seem very welcoming at all: Impasse Bou Hadra.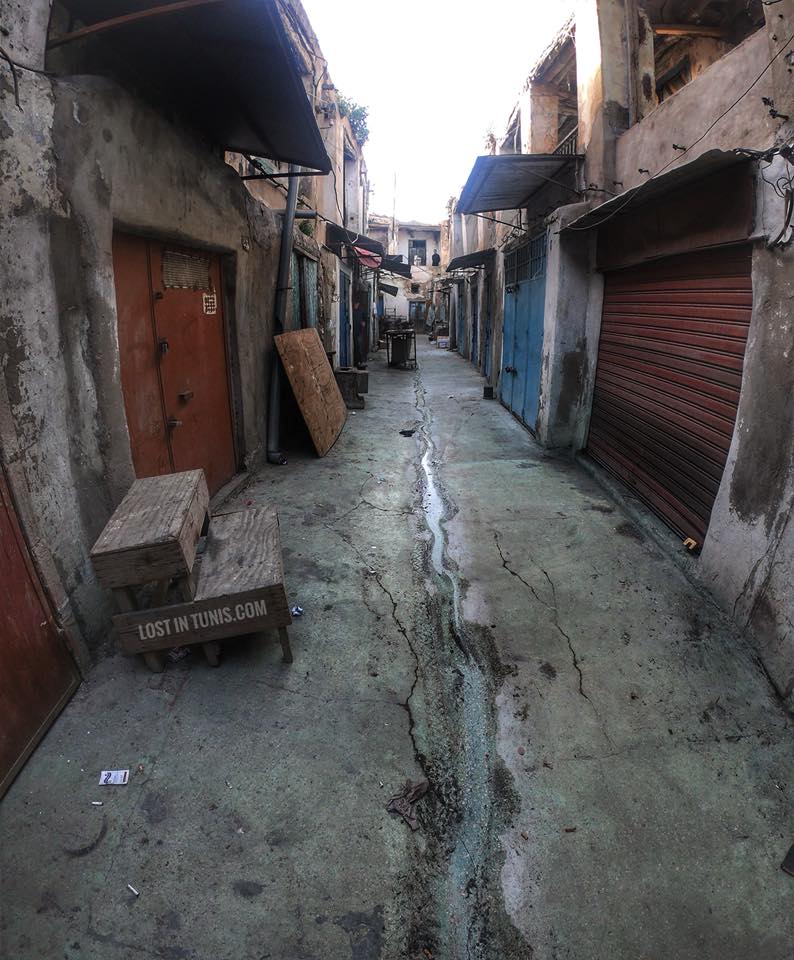 if you are brave enough and decide to enter the alley, at the end you will find what a strange 2 floors row of small cubic shops that once was known as "Fondouk el henna"  or  "Caravanserai of  Hina".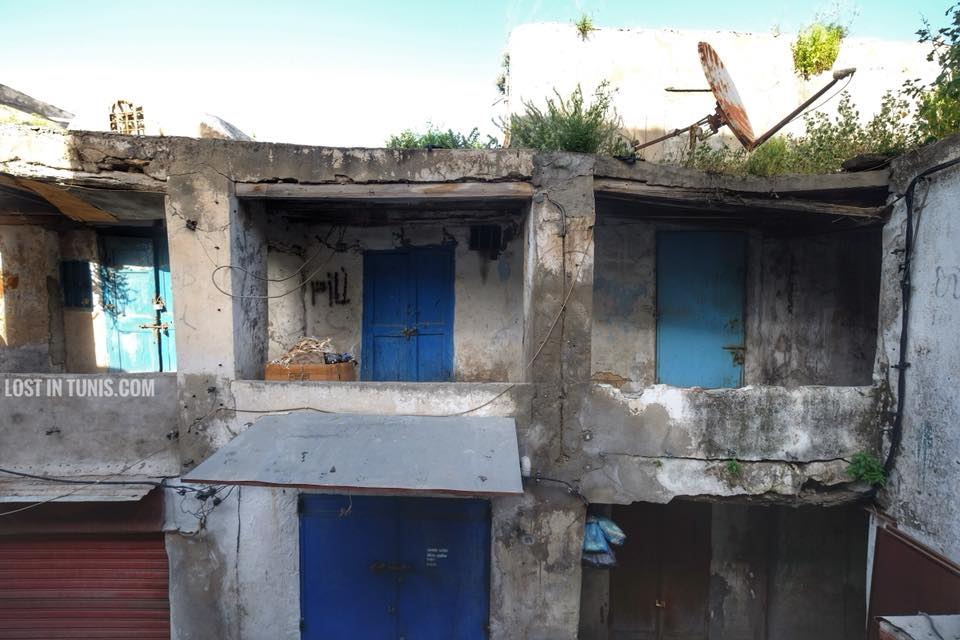 As the name may suggests, the place used to be a market / store  for the merchants of hina, in the early days of the medina.
then the  activity changed and the shops were used by silk craftsmen, sefsari weavers and more recently by copper craftsmen.